Need Help?
Ask anything, we'll reply fast.
Before you send a support request -
Please take a look at the FAQs. and our guide to tax filing. Your question maybe answered there.
You can also email Support (support@cleartax.in) anytime.
Scroll down to read popular questions & answers
Need help with your tax notice?
Get it reviewed by a ClearTax expert
Click here to upload notice →
1. How do I change the Assessment Year? I want to file last year's returns.
Click here to know how >
Step 1.
Once you start to e-file, you will be able to see the Assessment Year you are working on on the top. The default has been set to AY 2014-15.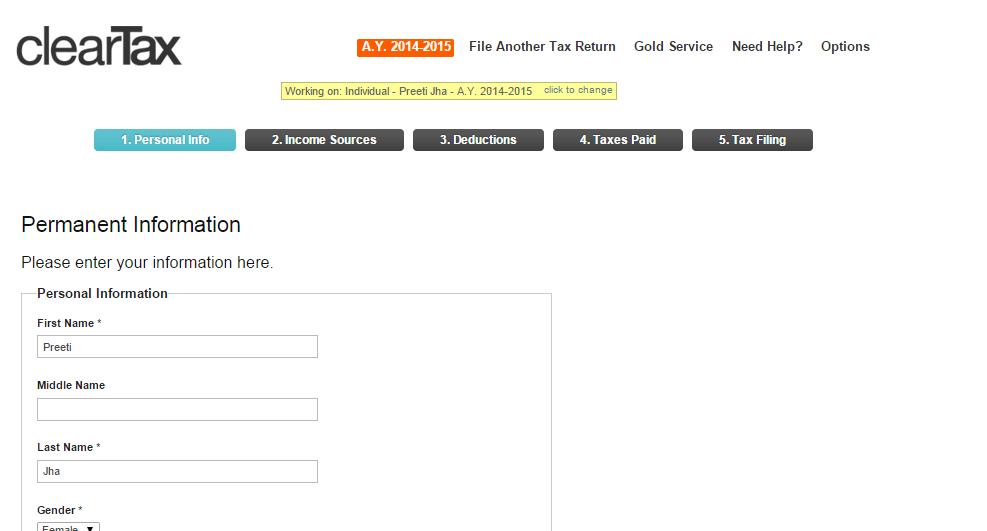 Step 2.
Click on the orange button to change the assessment year. On this screen you will be able to choose the assessment year you wish to work on, from the drop-down menu. Click on save and you will taken back to filing your tax returns for that year.
Please go through the FAQs and our guide to e-filing before you send a support request. You may be able to find your answers there. If you don't see what you came looking for, reach out to us at support@cleartax.in.
Scroll down to read steps to change the AY while e-filing and instructions on uploading another Form-16.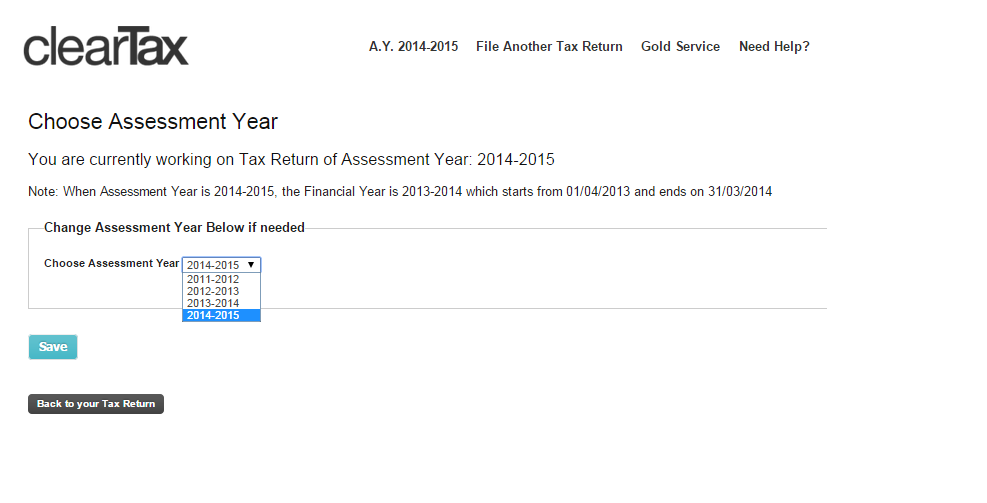 ---
2. How can I upload another Form-16 to the website?
Click here to know how >
Step 1. Upload your Form-16 from the home page.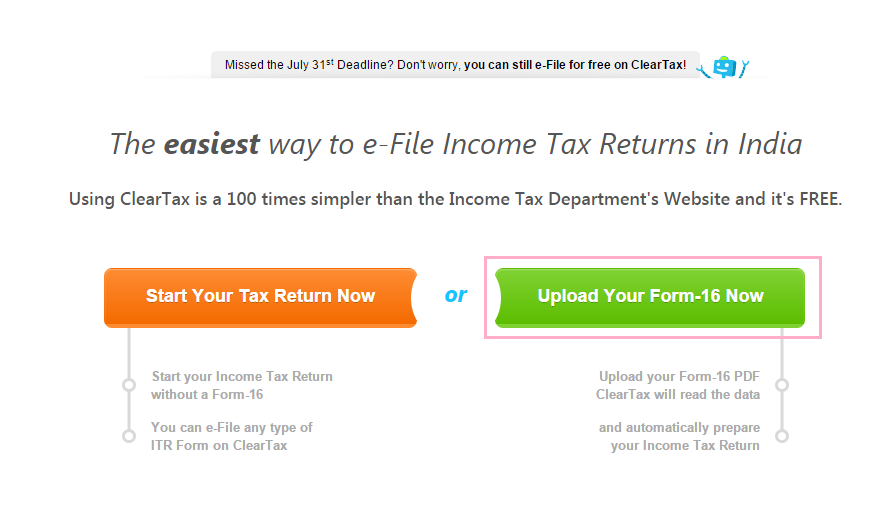 Step 2. Fill up the details on the form and upload your first employer's Form-16.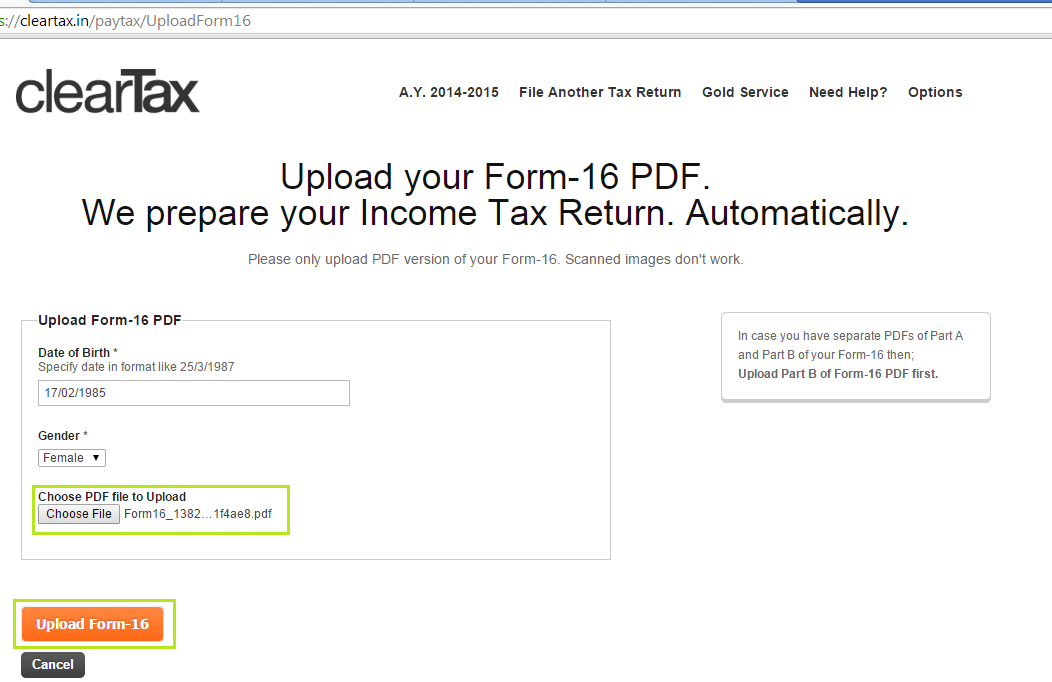 Step 3. On the next screen, ClearTax shows you data from the first Form-16 you uploaded. Here, you will be able to see the option to upload another Form-16. Upload the other Form-16 now.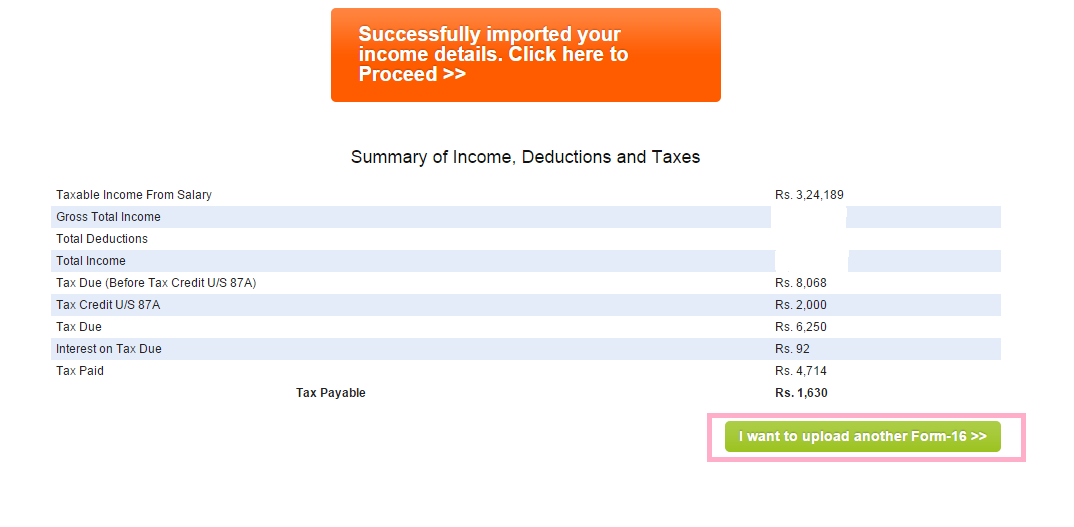 Step 4. If you missed it, you are prompted again on the Salary page to add another salary.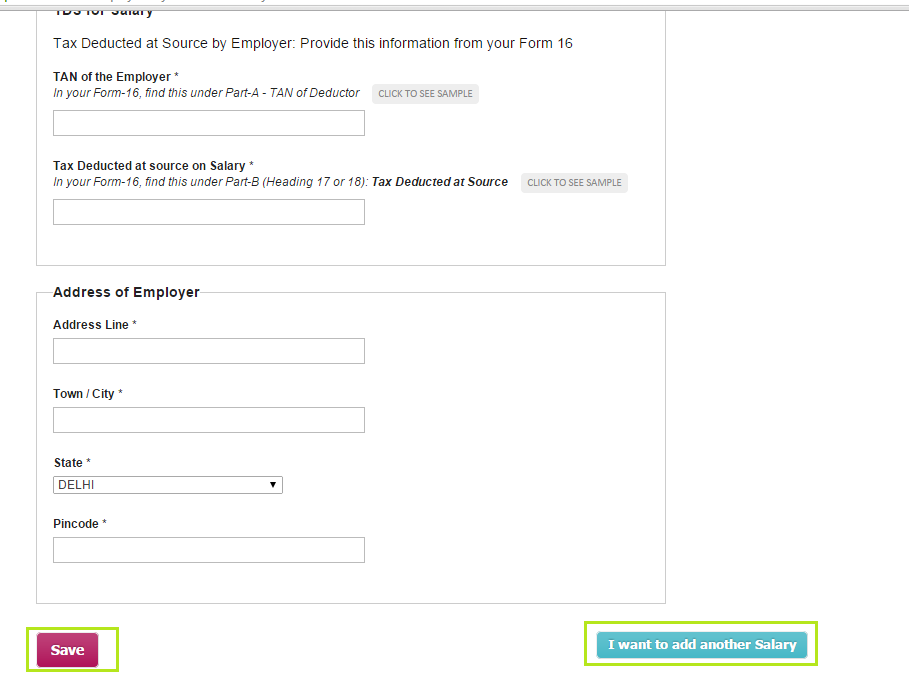 ---
ClearTax is a product by Defmacro Software Pvt. Ltd.
ISO 27001
Data Center
SSL Certified Site
128-bit encryption