Don't worry if you have forgotten or misplaced your username or password for your ClearTDS account, it is very easy to retrieve the details to be able to access your account again. Remember that ClearTDS can be accessed with your TaxCloud India account. So if you have a TaxCloud India account, use the username and password to use ClearTDS as well. Your registered email ID is your TaxCloud India username. To retrieve your password, follow these simple steps.
Step 1: Go the ClearTDS login page and you will see a 'Click here if you have forgotten your password' message. Click on that link.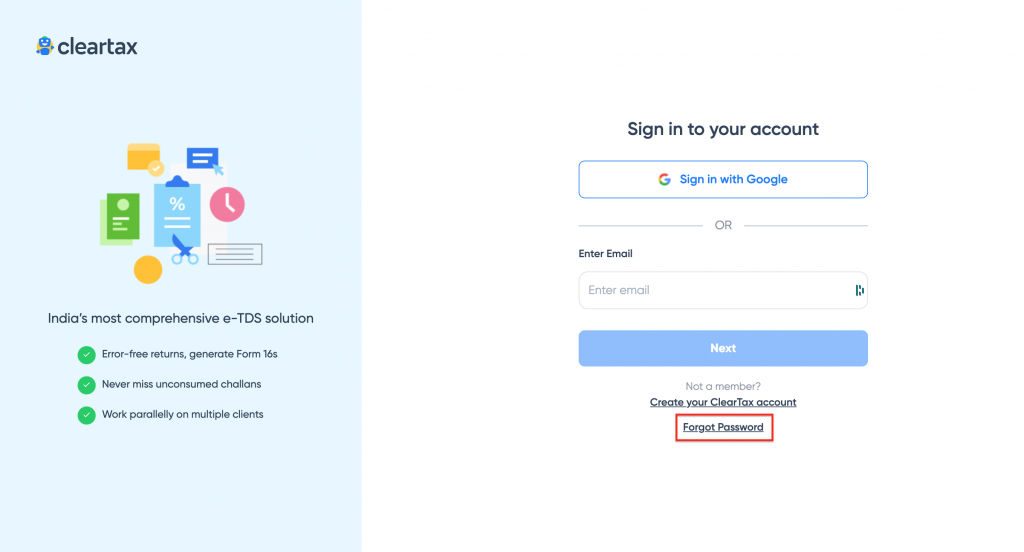 Step 2: You will be taken to page that will allow you to reset your password. Enter your email ID that you had registered with and we will send you a link to reset your password.
Retrieving your password on ClearTDS is as simple as that.