Step 1.
Login to ClearTax. After logging in, click on the Income Sources tab at the top and then on the E. Business & Profession tab below it.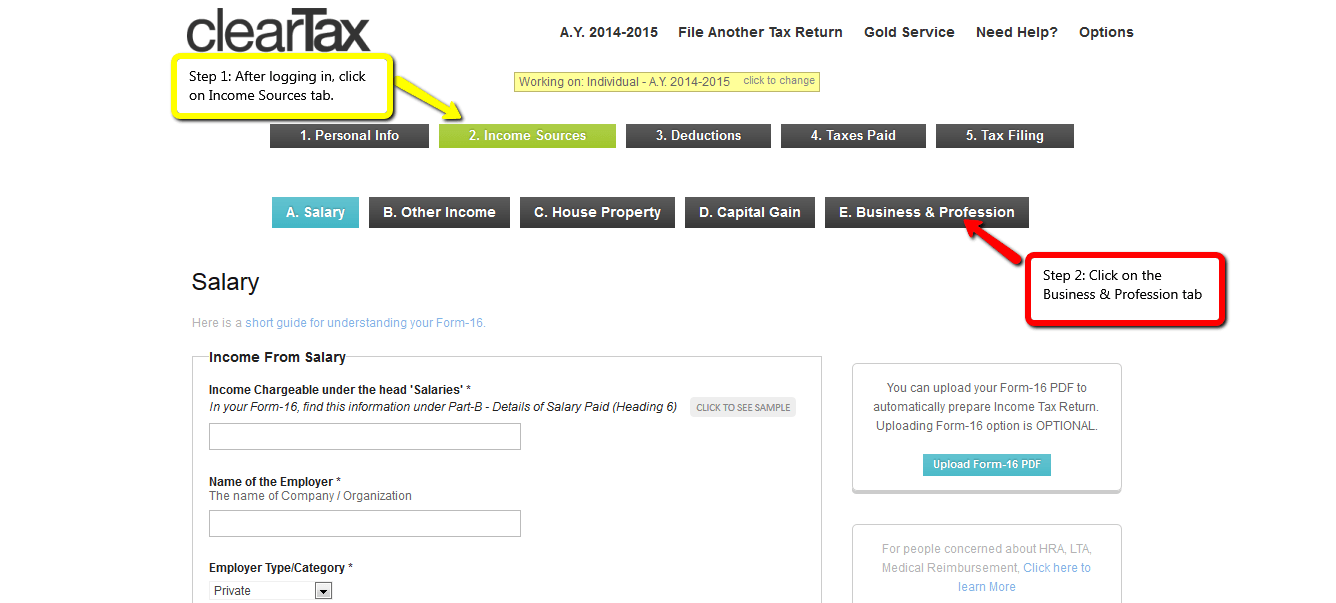 Step 2.
Click on the blue button at the bottom to add your income from business and profession - Click here if you have earned any income from Business & Profession.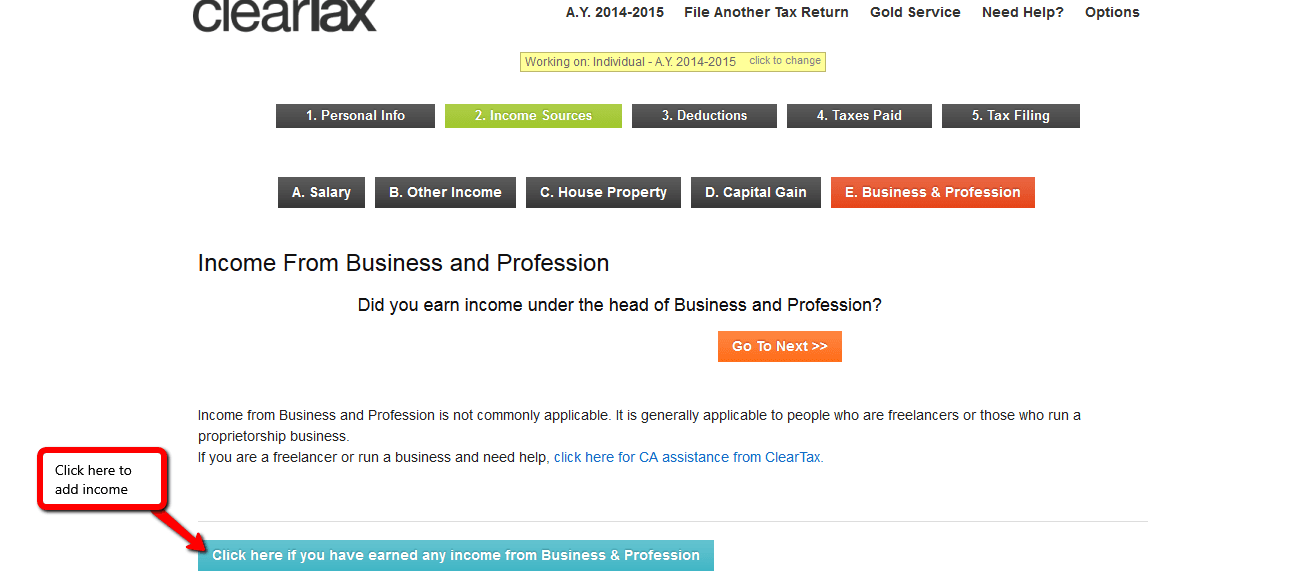 Step 3.
Add your income under Section 44AD and Section 44AE by clicking on the respective buttons.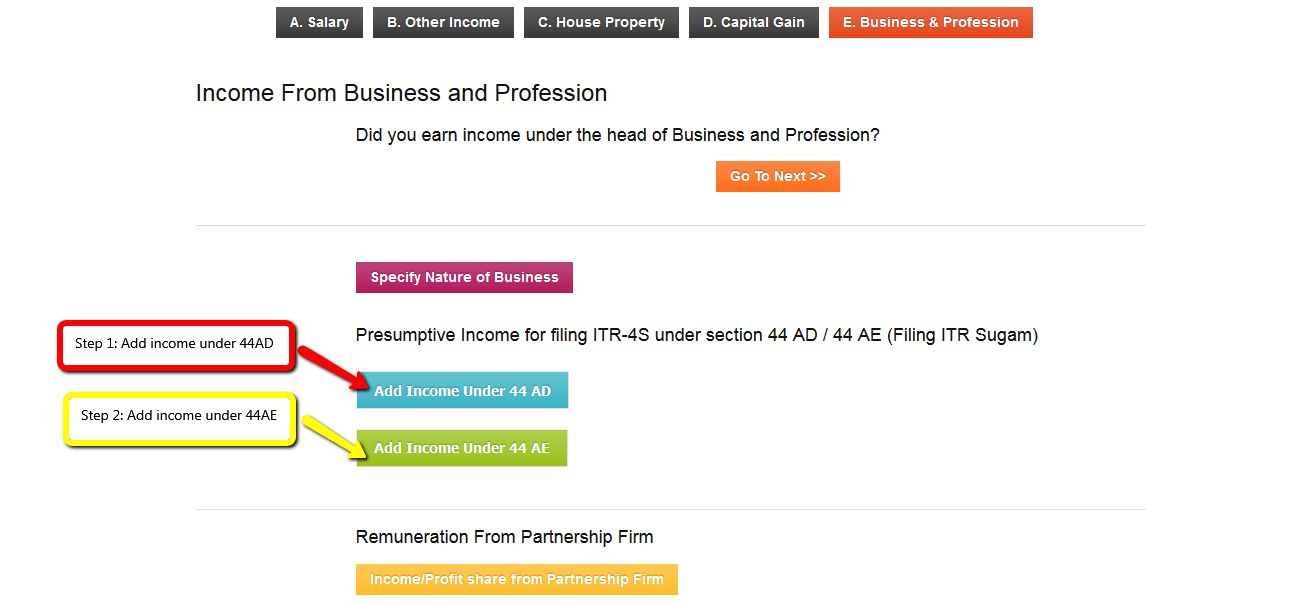 Step 4.
Fill in the details of income under 44AD.
Note: Gross Turnover or Gross Receipts must be less than Rs. 1 crore. Total income as per your calculation must be greater than 8% of Gross Turnover.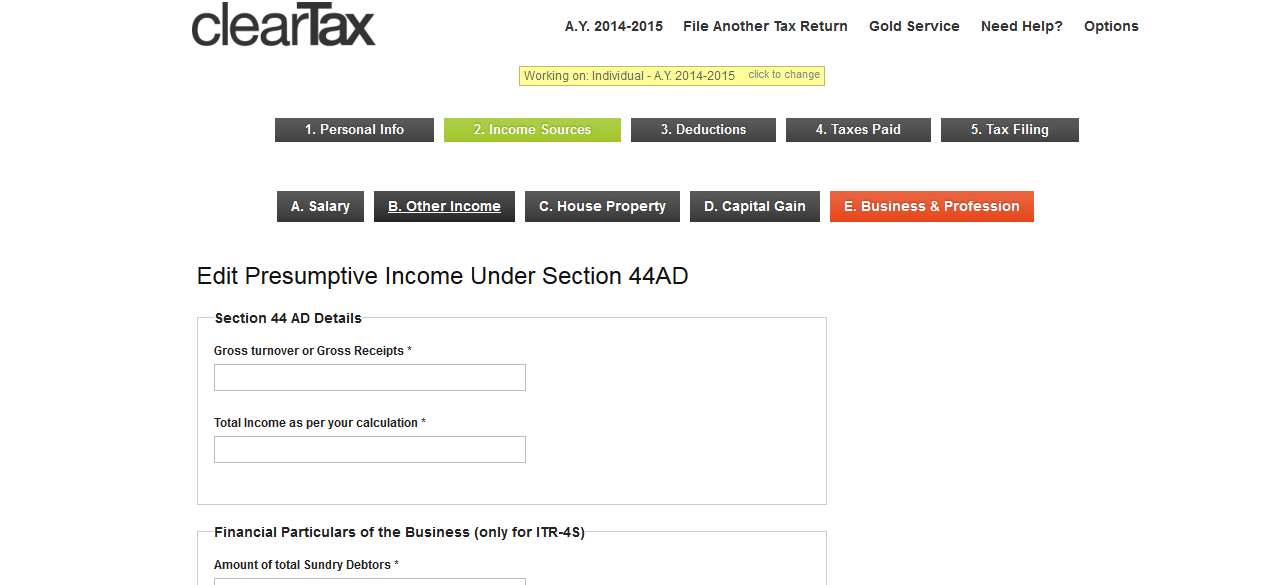 Step 5.
Fill in the other details of income earned. That's it, you're done!