Did you e-file using ClearTax only ? Just read below its too simple.
For people who e-filed there income tax return using department's portal or any website other than ClearTax, click below
I did not e-file original on ClearTax
Once you finish reading the guide, click here to start e-Filing

People make mistakes all the time while e-Filing their Income Tax Returns. Note that you can always Revise your Return on ClearTax for no extra charge.
How to Revise your Income Tax Return
Step 1: After you login, you will be shown the Summary page.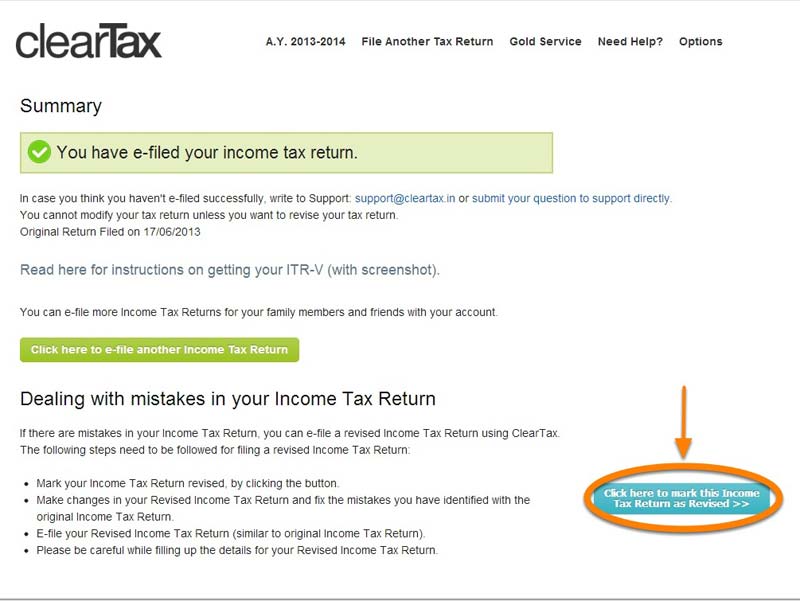 Step 2: Click on the blue button that says "Click here to mark this Income Tax Return as Revised".
ClearTax will now take you step by step and let you revise your Income Tax Return.
You can revise your return only once. So, when you are revising your return, please double check all the fields.
Would you prefer Expert Assistance on Revising your Tax Return?
Then go in for the Expert Assisted plan!
Yes, I want an expert to Revise my Return
Don't make a mistake again!