Step 1.
Once you start to e-file, you will be able to see the Assessment Year you are working on on the top. The default has been set to AY 2014-15.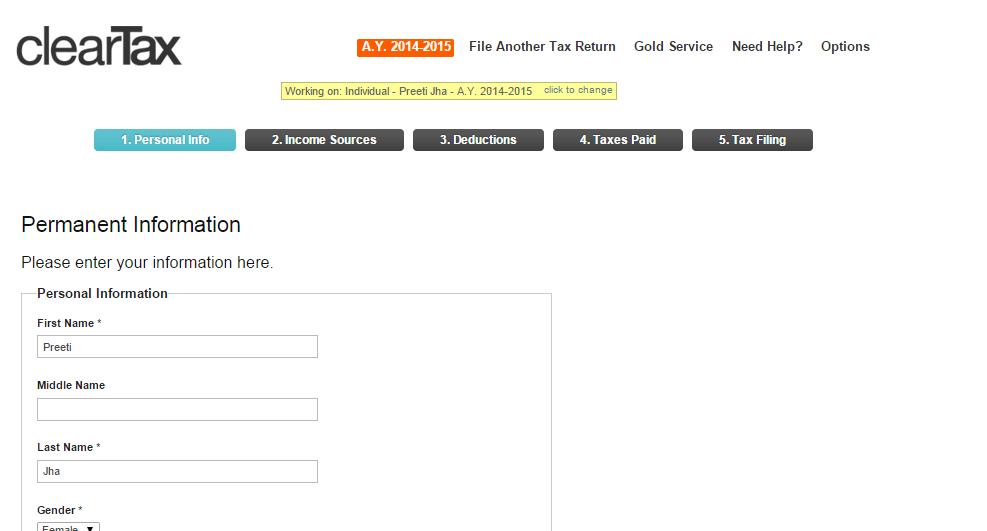 Step 2.
Click on the orange button to change the assessment year. On this screen you will be able to choose the assessment year you wish to work on, from the drop-down menu. Click on save and you will taken back to filing your tax returns for that year.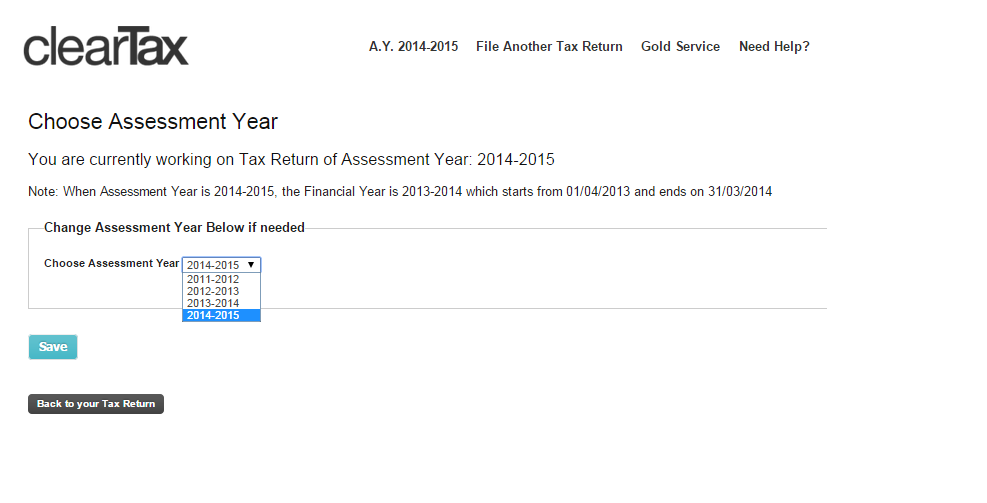 Start e-Filing on ClearTax Now!