Many individuals depend on pension funds for their bread and butter after retirement. For others, it is an additional source of income that takes care of their expenses. One of the crucial documents one must provide to get a smooth flow of pension funds every month is to submit Jeevan Pramaan Patra/Life Certificate to the pension disbursing agency. Do you want to know what it is and how it helps get an uninterrupted flow of pension funds? Read this page.
What is Jeevan Pramaan Patra?
Jeevan Pramaan Patra is, basically, a biometric-enabled digital service offered for pensioners of the Central Government, state government, or any other government organisations. More than crore families rely on pensions for their monthly income as disbursed by various government bodies. Any individual who seeks pension post their retirement must provide life certificate to the respective pension disbursing agency once every November to state that the pension seeker is alive.
It instructs the pension disbursing agency to continue the supply of pension funds for the term of another year. Only after submitting the certificate, the pension will be credited to the individual's account. The certificate can be submitted from 1 October till 30 November each year. In order to get this certificate, you must be personally present at the pension disbursing agency. Otherwise, you can have the certificate issued by the authority where you have served previously and get it delivered to the agency.
What is a Digital Life Certificate?
The individual seeking pension has to be present at the pension disbursing agency. Getting a life certificate can be a difficult phase to get a pension amount because of the age of the individuals. They may not be able to visit the disbursing agency at all times due to their health conditions. Also, many retirees choose to relocate and settle in a different locality for many reasons. This will lead to a logistical issue in terms of getting easy access to their pension amount.
Therefore, the Government of India has integrated the technological advancement and brought out the Digital Life Certificate (DLC) for Pensioners Scheme known as Jeevan Pramaan. This is to digitise the process of obtaining a life certificate to make it hassle-free and easy for pensioners. This initiative relaxes the requirement for pensioners to be physically present at the pension disbursement agency, eliminating the logistic hurdles for pensioners.
How Do Digital Services Work?
Here is the step-by-step procedure for you to get your DLC: Step 1: Download the 'Jeevan Pramaan' mobile application or software for your Android smartphone and Windows PC respectively.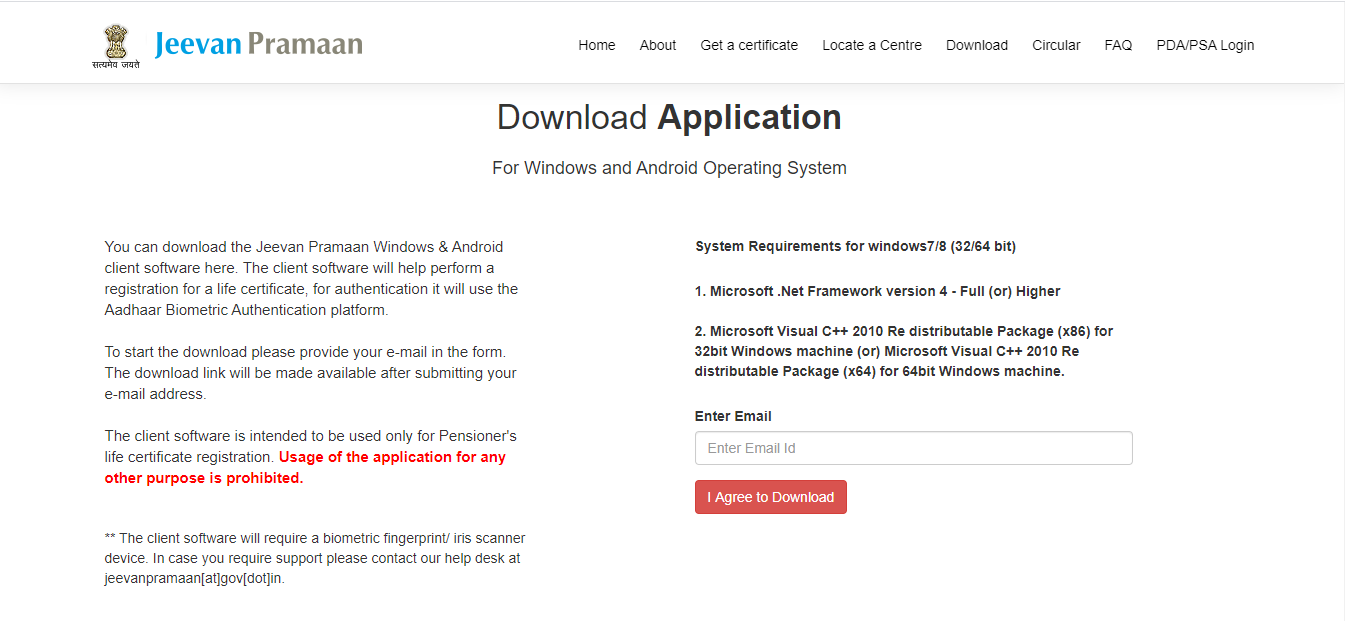 Step 2: Enter the details such as Aadhaar number, pension payment order, bank account number, bank name, and mobile number to register yourself.
Step 3: DLC requires either a fingerprint or iris along with your attestation. Since the details will already be available at the Aadhaar platform, online biometric authentication will be carried out.
Step 4: After successful authentication, an SMS will be sent to acknowledge your application on the registered mobile number. It includes your Jeevan Pramaan Certificate ID.
Step 5: Your certificate will be added to the Life Certificate Repository so that the certificate is available for the pensioner and the pension disbursing agency at any time.
Step 6: You can download the certificate in the PDF format from the official website of the Jeevan Pramaan using the Pramaan ID.
Frequently Asked Questions (FAQs)
How do I find the nearest Citizen Service Center (CSC)?
You can find the nearest CSC using the following methods: Visit the https://jeevanpramaan.gov.in portal and click the 'Locate a Centre' option. Send an SMS 'JPL pin_code' to 7738299899.
Should I submit my digital life certificate to my bank?
No, you do not have to submit the digital life certificate to any bank/post office/pension disbursal agency. Once your digital life certificate is approved, it will be stored in the Life Certificate Repository. It will be automatically sent to your pension disbursing agency online.
Is the digital certificate mandatory to be obtained for a pensioner?
No, the digital life certificate is just another mode of submitting a life certificate. This method is not mandatory.
What should I do if my digital life certificate is rejected?
You must contact your pension distribution agency if your certificate is rejected. If the reason for rejection is providing wrong particulars, it is recommended that you apply for a new Jeevan Pramaan, i.e. Pramaan-ID by providing accurate information and biometrics.